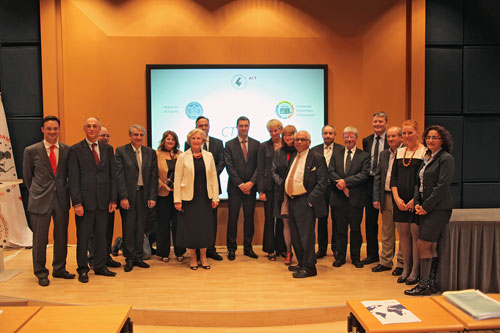 Centre for Telecommunications Montenegro (CFTMN) is founded at the Faculty of Electrical Engineering, University of Montenegro, with the main purpose to provide scientific and highly competent support for the development in the field of telecommunications (general telecommunication theory, wireless communications and telecommunication networks).
As one of the most active research units at the Faculty of Electrical Engineering, it is equipped with modern facilities enabling students and researchers to perform broad range of educational and research activities in the field of modern communication theory and systems.
Through its programs, projects and consulting services, CFTMN serves as a platform for the research in the converged fields of telecommunications technologies, networks, applications and services. Through the well developed cooperation with national and international partners we promote and implement the achieved results, providing assistance for different subjects engaged in the telecommunication sector.